Sugar and Spice Baby Shower
I've seen people get their legs ripped off doing that!
This is the warning the hubs gives the Binz as we descend on an escalator after she rubbed her leg up against the side. Ah, parenting, it makes you say things you never thought you would.
Parents are the best for words of wisdom. My dad always told my sister and I "boys are dirty, they have germs, stay away." Well my sister found a great guy (who must only have a few germs) and they're expecting a baby girl later this month! Woo hoo!
As my first niece, it's only right that I make sure she's brought into this world with all the baby bootay wipe warmers and bottles she can imagine. A few weeks ago I had the honor of throwing a baby shower for my (tall but not-so-big-sis) big sis.
After scouting a few locations, we opted to have the baby shower at Taste in Omaha (I can do paper – invitations, tissue pom poms, cupcake toppers …cooking is another story). Planning with their catering manager was a dream and they worked like clockwork when it came to having everything ready the day of the event.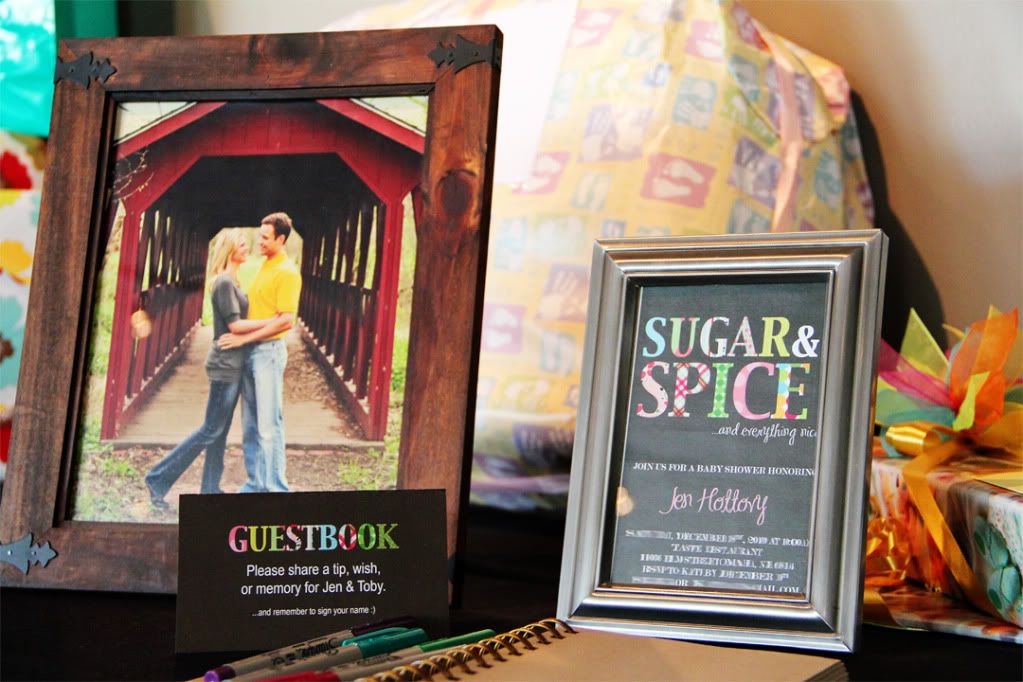 And the food? Incredible.  The restaurant prepared Jamaican chicken skewers with a magno coconut sauce, hummus with flour chips, fresh stuffed mozzarella, chocolate covered strawberries, spankitopia, and cocktail quiche.
Of course there were also cupcakes.
…And activities. We had a total of three. The first was more of an ice breaker. As everyone arrived they got a name tag put on their back with the name of a famous mom (think Jackie Kennedy, Octomom, Angelina, Kate Gosselin) and they had to asks other guests yes or no questions to determine who they were. My favorite? Stifler's mom.
We also played the rip-off-as-much-tp-as-you-think-will-go-around-the-prego-lady game. And while the gifts were opened, everyone also had to write down as many words using the baby's name as possible.
And loads of fabulous gifts for the babe…
[Sidenote: Big Sis thought this said "Party Like Her Mommy." Clearly, I will have a glass of wine ready for her on the babe's big bday.]
And friends and family…

Baby Hobbity, I can't wait to meet you. I'll warn you, this family likes our margaritas (and your dad and his "uncle evan").
Oh yeah, and your mom likes to pinch people with her toes – watch out for that.